86 Z28
The Facts

Had a 5.0L (305c.i.) 4-barrel H.O. engine
Had a 700R4 transmission
Stripped down to nothing now!
Engine

I will either put a 406 SBC or a 502 BBC in it. Here's the original, BLAH!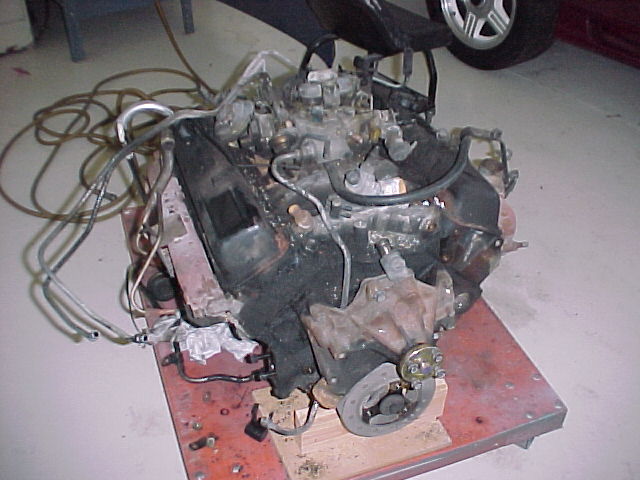 Frame

Since it's going to be drag raced, eventually, I'm going to put sub-frame connectors, roll bars, and additional firewalls to give it strength and safety. I'll probably put a fuel cell and battery in the rear, and make a firewall back there. I'll form some windows and windshields out of plexiglass but keep the rear glass window for weight and strength purposes.